Ca$h Pad & Short-Term Rentals (STR's) Appraisals
Ca$h Pad & Short-Term Rentals (STR's) Appraisals
I'm a fan of The Profit with Marcus Lemonis. I think he has a great ability to explain a particular business or industry in simple terms so everyone can understand. Now, CNBC has launched a show called Ca$h Pad with JoJo Fletcher and Jordan Rodgers. Not knowing who those two people were prior to the show didn't dissuade me from watching the first few episodes. To be honest, it looked like another "flip a house" show with manufactured drama and predictable results. However, this show has something different that applies to our industry and it involves Short-Term Rentals Appraisals.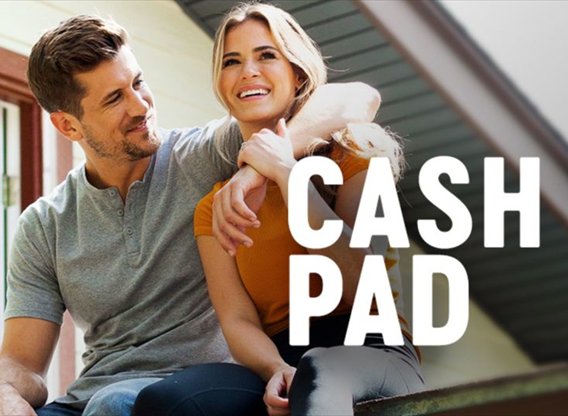 Short-Term Rentals Impact on Appraisals
In my real estate appraisal business, I've run across a few properties that were wholly or partially rented as AirBNB units. That's a new concept, but not "brand new." We all certainly understand the basics. But the advent of Short-Term Rentals (STR's) in our real estate market is beginning to have an impact on our normal appraisal practice. For instance, I've appraised a single-family detached home in Louisville that was rented exclusively as an STR; the owner never occupied the property. But, did that raise or lower the value of the house? In this case, it did not. Just like using your car for Uber doesn't increase it's resale value. In that case, it was a highest and best use analysis. In this market, there aren't many examples of homes used exclusively for STR's being marketed or sold, other than as regular homes for owner-occupants.
However, I have appraised two commercial properties in the Louisville market that had STR income as part of the income stream. One property even had a stable income and expense history as a commercial property with typical retail tenants plus eight STR units. The neighborhood is trendy and the occupancy and rate on these units is impressive. So, working with my bank client, we analyzed the property and broke out the value as real estate, FF&E and business value. All of those together make up, what we call in our industry, "going-concern value."
Sharing Short-Term Rentals Ca$h Pad Style
So how does Ca$h Pad fit into this short-term rentals appraisals model? Well, this is for residential real estate, so put aside commercial properties for now. This concept essentially builds on the 21st Century "Sharing Economy" where regular people "share" their assets, whether it be a car, a house, their time, their professional skills, or even medical equipment. Normally, if I wanted to get into the STR business, I would buy a house and list it on AIrBNB or VRBO or HomeAway. But, what Fletcher/Rodgers are doing is essentially "sharing" on "sharing." They are leveraging other people's assets to produce income for themselves. Think of it like this: I rent an apartment for $700 per month for a 12-month term. Then, I turn around and list that apartment on AIrBNB and bring in $2,000 a month. Now, I have expenses and I have to manage the STR, but my gross profit is $1,300 before expenses. In this case, Fletcher/Rodgers contract with a homeowner to renovate a space at their property, such as a barn or metal shipping container, at their cost, then sign a 4-year contract with the homeowner for $700 per month flat fee. Then, Fletcher/Rodgers list and manage the space as a STR and keep all the rental income above $700. So, the homeowner gets a renovated space at someone else's cost (sometimes $50,000 or more), $8,400 per year for 4 years guaranteed and at the end of the term, they still own the STR space that they can rent and manage on their own, or renew with Fletchers/Rodgers. In the show, Fletchers/Rodgers indicate they think they'll recoup the renovation cost and break even in 2 years with 2 years of full profit. This is a pretty ingenious concept.
Appraise Your Short-Term Rentals
In our business, we have to be aware of the changing trends in real estate. Short-term rentals appraisals present a unique issue. Right now, we are taking them case by case and determining if the STR income impacts the value or not. If you have a property with STR income, or are thinking of buying one and want to learn about how it will be appraised when you apply for a mortgage, then give us a call.