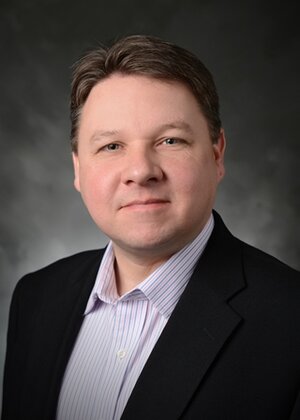 Jason Ferris holds a Certified General Appraiser license in Kentucky, Ohio and Indiana. Originally from Cincinnati, Jason graduated with a Bachelor's Degree from Morehead State University and served in the United State Air Force for 6 years at Wright-Patterson Air Force Base near Dayton, Ohio. After working in the technology industry for several years, Jason shifted to real estate appraisal work.
Beginning in 2003 at Stickelman, Schneider & Associates in Dayton, Ohio, one of the largest appraisal firms in the Midwest, Jason completed residential and commercial appraisals in the Dayton and Cincinnati markets. Then, in 2006, he expanded Stickelman's footprint to Louisville, Kentucky. In 2011, he began working for Lin Bell, MAI, SRA completing commercial appraisals in the Louisville and southern Indiana markets.
Jason earned his MAI designation from the Appraisal Institute in 2013 and his SRA designation in 2014. Jason has continued to partner with Lin Bell since then and now manages the company, Lin Bell & Associates, Inc. In November 2014, the company name was changed to Bell Ferris, Inc.
Carla Ferris, Analyst, was born in Dayton, OH at Wright-Patterson Air Force Base. She grew up in Huber Heights, OH, graduated Bethel High School, then went on to earn her Bachelor's Degree in French from Morehead State University.
Carla lives in Louisville with her husband, Jason Ferris and two kids. Carla has vast experience in managing appraisers and research for residential real estate appraisal. She managed appraisers and customer service in the Louisville office for Stickelman, Schneider & Associates. from 2006 to 2011. In addition, Carla managed contract appraisers across the southeast U.S. for Strategic Valuation Partners, a Stickelman subsidiary. SVP was an Appraisal Management Company that specialized in placing and reviewing appraisal orders for credit unions across multiple states.
Carla continues to manage appraisal orders, research and analyze residential and commercial real estate appraisal projects, and proof commercial reports for quality control.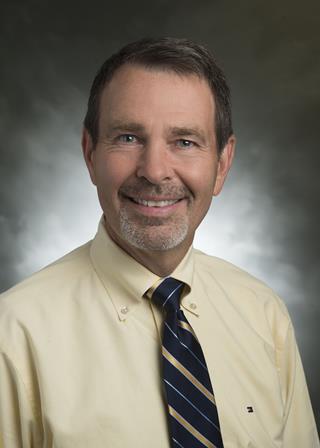 Randy was born in Kentucky and graduated from Russell High School in Russell, Kentucky.  After graduation, he entered the United States Air Force and was stationed in Tucson, Arizona.  While working during the day, Randy began evening classes at the University of Arizona.  After his discharge from the Air Force, he entered the Civil Engineering program and graduated with a Bachelor of Science in Civil Engineering.
Randy worked as a Civil Engineer and land surveyor until he retired in 2016.  In March 2016 he started his second career as a real estate appraiser with Bell Ferris.  In the summer of 2016 he earned his Associate Real Property Appraiser license from the Kentucky Real Estate Appraisers Board.  In November 2019, under Jason Ferris's mentorship, Randy earned his Certified Residential Appraiser license.
Jessica Tinnell was born and raised in Louisville Ky. She attended Eastern High School and moved to Bowling Green where she attended Western Kentucky University. In 1995, she moved back to Louisville and began working in the healthcare fields for nearly 10 years. In the summer of 2015 she took leave to have her son and spend some quality time with him before returning back to work. Then, in 2016 Jessica began working for Bell Ferris as a Real Estate Analyst.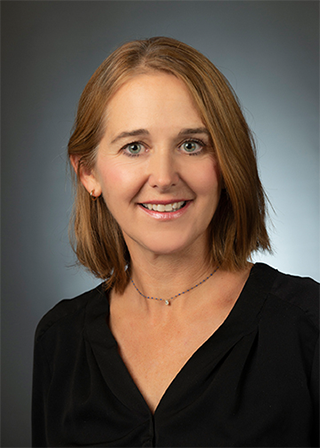 Carrie is an Associate Appraiser currently training with Jason Ferris, MAI, SRA and working towards her Certified General Appraiser certification for Kentucky. She grew up in Simi Valley, California. Her family then moved to Kentucky in the early 1980s where she attended Anchorage school and graduated from Eastern High School. She obtained her bachelor's degree in Business Administration and Accounting from the University of Louisville in 1995. In 1997 Carrie and her husband Morgan started Worldwide Impression LLC, an embroidery and screen-printing company located in Middletown, Kentucky. In 2003, after successfully growing the company, they decided to sell it and obtain their real estate licenses. They have been successfully working side by side together with Semonin Realtors ever since, achieving Top Producer status year after year. Carrie obtained her Kentucky Broker license in 2018.
Carrie lives in Prospect with her family. Their son and daughter attend North Oldham High School. They enjoy traveling together, especially to tennis tournaments and can often be found on their 27-foot sailboat on the Ohio River.
Karen Lewis is a Louisville, KY native and attended the University of Kentucky where she earned degrees in Business/Marketing and Communications. While at UK, she was a proud member of the UK women's basketball team. After college, she moved to Chicago, IL where she started her real estate career as a Broker with Coldwell Banker Commercial, specializing in mixed-use investments. Karen transitioned this experience into the Asset and Property Management arena, serving as a Portfolio Manager for several multi-family REITS for most of her real estate career. There she specialized in the oversight of garden and luxury high- rise communities. During this time, Karen relocated to Washington, DC where she also served as a Facilities Management Consultant for the Brookings Institution. Karen has a passion for neighborhood development and when moving back to Louisville, served as the Deputy Executive Director of Finance for the Louisville Downtown Partnership. She loves Downtown Louisville and remains committed to its revitalization. She enjoys the arts, exploring the outdoors and caring for her favorite dogs, Maggie and Buster.