2023 Louisville / Jefferson County Kentucky Tax Appeals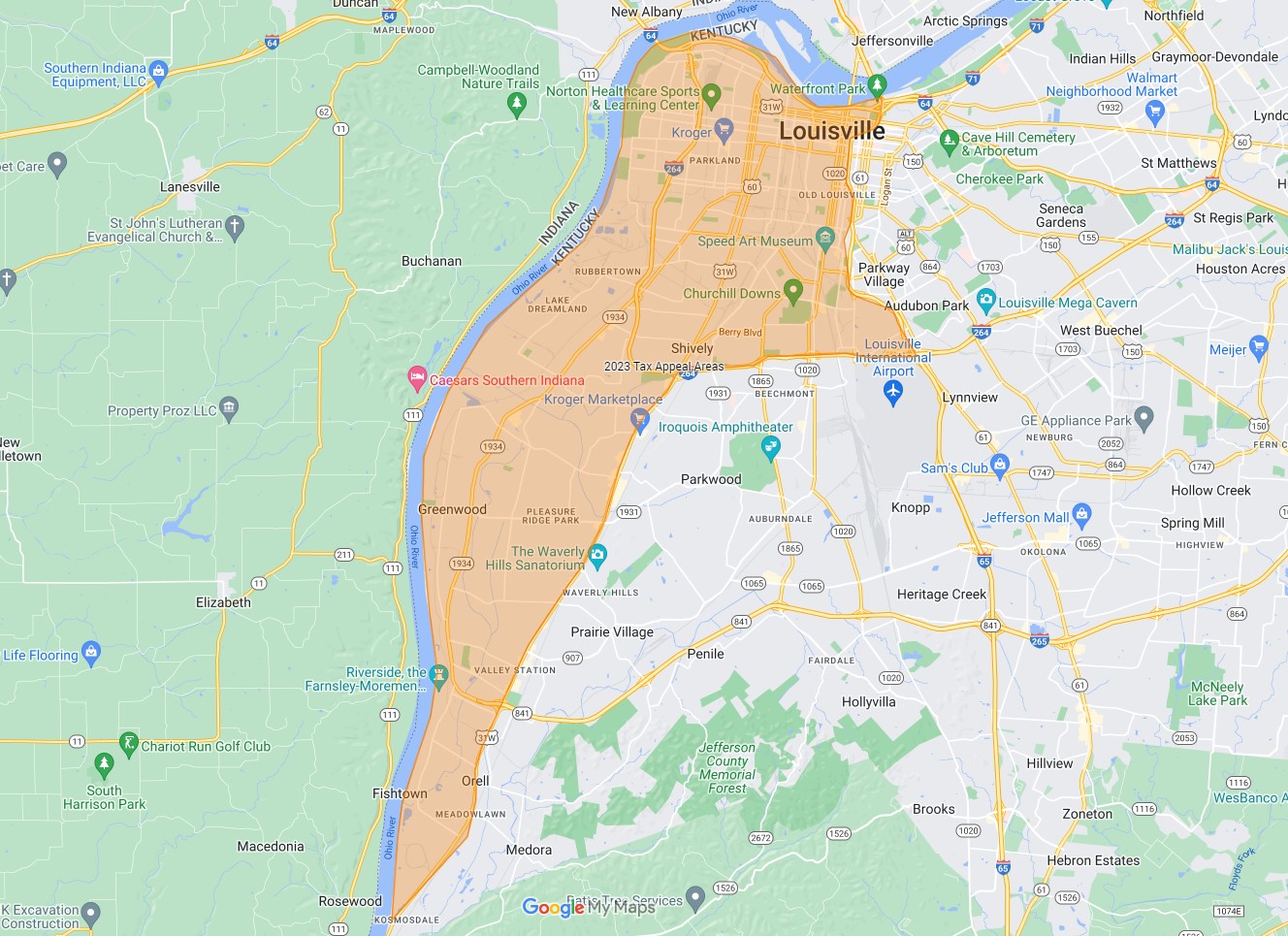 The 2023 tax appeal season is upon us. The Jefferson County PVA has announced that 84,502 reassessments for the following neighborhoods have gone out: Downtown Central Business District (CBD), Old Louisville, Russell, Chickasaw, Portland, Park Hill, California, Pleasure Ridge Park, Shively, Valley Station, Lake Dreamland and Kosmosdale.
This affects the following zip codes:
Area 0: 40202, 40203
Area 1: 40208, 40210, 40211, 40212, 40215, 40216
Area 4: 40216, 40258, 40272
The online conference level, which you must complete, is open from April 21 to May 15th this year.
When you receive your reassessment and wish to appeal your taxes, don't hesitate to get in touch with our office by clicking here.
We will quote you a fee, complete an appraisal and testify on your behalf at the conference level.
We also complete tax appeals in Oldham, Shelby, and Bullitt Counties in Kentucky and Floyd and Clark Counties in Indiana.