Net Leased Properties – How do we appraise a Zaxby's?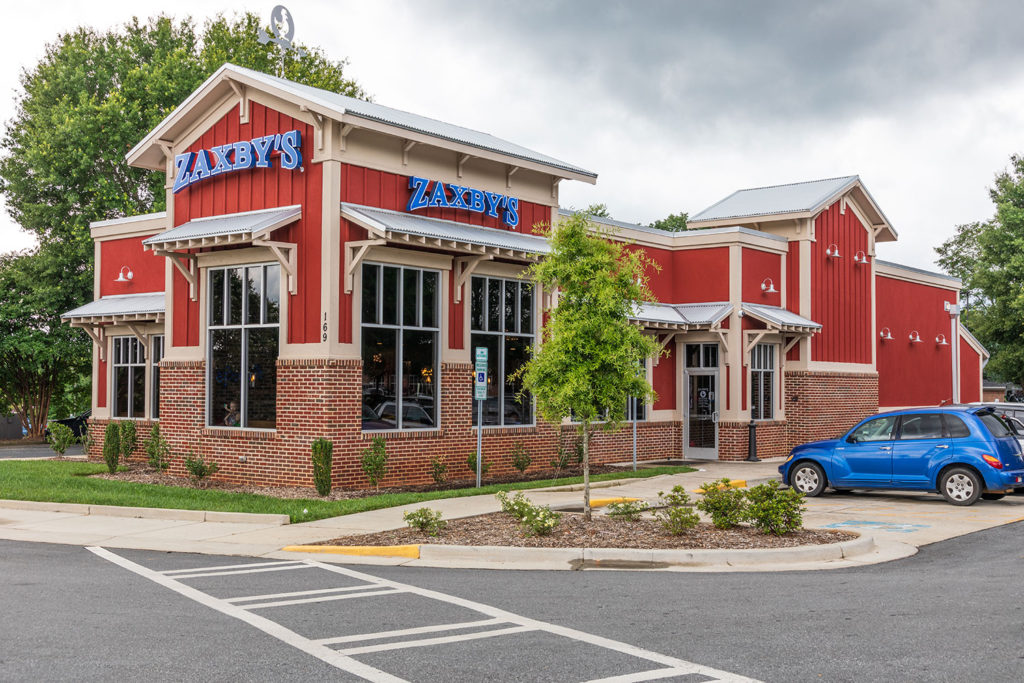 Commercial appraisers are faced with appraisal assignments regularly that involve net leased properties. So, what is a net leased property? Well, it is a property leased by a national tenant for an absolute no-expense arrangement to the property owner. This means that Joe Property Owner, for example, signed a 20-year lease with Zaxby's and does nothing but collect a check each month for rent. The tenant, Zaxby's, pays every expense, including insurance, property taxes, grounds keeping, maintenance and parking lot resurfacing.
This type of property segment was created after World War II when brokerage houses needed more investment deals with little to no risk. As a result, laws changed in the 1970's and real estate was now an 'allowable' investment vehicle. Thus, was born the net leased investment property. Now, market participants will often refer to these properties as "bondable" lease properties since the value of the property is a combination of the physical land and building plus the value of the strength of the bond of the tenant. 
For example, if I open a generic chicken restaurant and lease a building from a property owner, I will pay $15 per square foot. But, if that same property owner is leasing a ready-made store to Zaxby's, they can achieve $35 per square foot. Why is that? Well, the simple answer is the transfer of risk. If I am guaranteed by a national credit-rated tenant that I'll be paid for the next 20 years, then I have lower risk, which thereby increases the value of the property and increases the rental rate. In all actuality, if I buy a Zaxby's site with 18 years remaining on the lease and the building was built-to-suit for the franchisee 2 years ago, I'm really buying the cash flow from the lease. 
More in-depth, I'm buying the combination of:
The physical real estate

The strength of the bond

The remaining term

The expectation that the tenant will extend their lease per the extension options in the lease. 
So, mathematically, the value of the property with 18 years remaining on the lease is more than the value of the same property with 7 years remaining on the lease. Really, I need to make sure I can get a return on my investment, which usually takes more than 7 years. 
Then, what if Zaxby's goes out of business nationwide (Sonic, for example), then what am I left with. In reality, the building is probably not worth much since the design is typically stylized to a specific chain. 
If you have a net leased property to sell, to buy, or rent, and need a valuation expert, give us a call. 
Please read "Valuation Methods and Dark Big-Box Theories" Leslie Sellers, MAI, SRA, AI-GRS & Paula Konikoff, JD, MAI, AI-GRS, Summer 2019 The Appraisal Journal for more information on this subject.