Louisville Restaurant Closures in 2020
It seems that everyday we read an article about another restaurant closing in Louisville. This is sad, especially for a town that's known for great food and world-class chefs. We've collected these and listed them below. I'll update this list at the end of the year to get the final tally.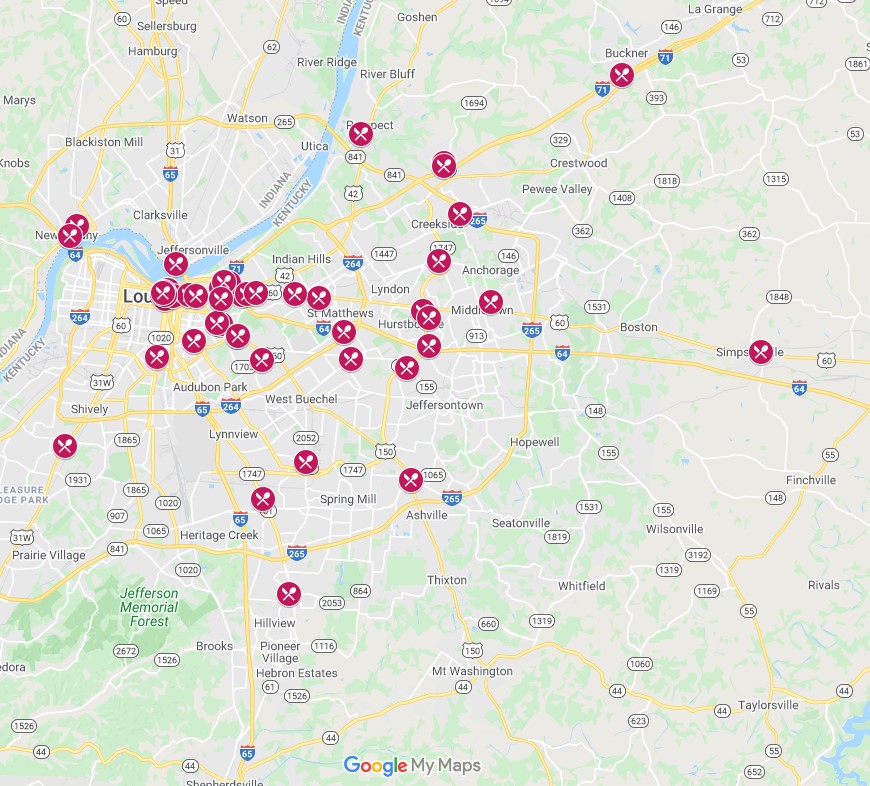 Verbena's- Norton Commons
Kobe Japanese Steak House – 301 Southern Indiana Ave.
Lola's Kitchen- 2240 Frankfort Ave
Steak n Shake- All Louisville Locations
Wick's Pizza- 225 State St, New Albany
Scarlet's Bakery- 741 E. Oak St ; 106 Fairfax Ave
North End Café- 1722 Frankfort Ave
Hearth on Mellwood- 1765 Mellwood Ave
Raising Canes- 12009 Shelbyville Rd
Ole Hickory Pit Bar B Que- 6006 Shepherdsville Rd
Lilly's Bistro- 1147 Bardstown Rd
Senior Iguanas- 4000 Dutchmans Lane
Eiderdown- 983 Goss Ave
Captain D's- 2960 Breckenridge Lane
Migo- 222 Dundee Road
China Inn- 1925 S. Fourth St.
Sisters Tea Parlor & Boutique- 4765 Fox Run Rd
Johnny Brusco's- Norton Commons, 10600 Meeting St.
Eddie Merlot's- 455 S. 4th St
Milkwood- 316 W. Main St
Panera Bread- 1534 Bardstown Rd
Hop Cat- 1064 Bardstown Rd
Old Chicago- 1061 Fischer Park Dr ; 9010 Taylorsville Rd
Z's Oyster Bar- 101 Whittington Parkway
The Cozy Kitchen- 1544 Bardstown Rd